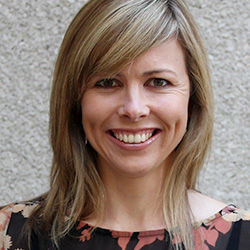 Jemma Enright - Founder & CEO, Next Milestone
Jemma Enright has spent most of her adult life thinking about people; what inspires them, motivates their choices and stands in the way of them living their best lives. This curiosity led her into an advertising and media strategy career where she has worked with a host of well-known brands to craft media and communication strategies. She was acknowledged as one of AdNews' 40 under 40 in 2011.
In 2012 she took a brave step to co-found, and lead as CEO, a technology startup called MoneyBrilliant. It grew to be a credible challenger in the financial eco-system with an innovative technology platform that empowers women to take control of their finances. MoneyBrilliant was wholly acquired in February 2016 by AMP.
In this unique experience of taking a startup from idea to exit, and in her 15+ years in media, she has gained valuable wisdom. Her current business, Next Milestone, draws on this to help corporates and startups innovate with a laser focus on the customer.
Jemma is also an active angel investor, mentor and advocate for women in technology.