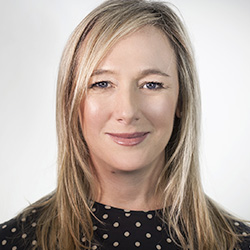 Suzie Shaw - Managing Director, We Are Social
Suzie started her career in marketing in Australia before moving to London and joining global advertising network, TBWA, where she stayed for ten years, rising through the ranks of Account Management, spending a couple of years as Marketing Director for the agency and ultimately as Client Service Director. Whilst there she worked with clients including Nissan, PlayStation, adidas, BBC and Transport for London. She then joined The Engine Group (WCRS) as Client MD, responsible for driving the integration of marketing services for Sky TV, Santander, Bupa, Churchill Insurance and 118118. She later returned to Australia and joined local creative hotshop, Host, as Managing Director with responsibility for the day-to-day running of the agency. Suzie was later promoted to CEO, before leaving to join social specialist agency, We Are Social as Managing Director. At We Are Social she works with clients including Optus, Netflix, Fetch TV, Westpac and Samsung.
Suzie is passionate about championing the progress of women in leadership and is co-founder of women's mentoring and networking group SWIMM (Senior Women in Media and Marketing) and a frequent media spokesperson on social media. She is also proud mother of two girls.