Canberra will soon vote on media reforms seen as crucial to our future.
Hear leading industry and political figures discuss the implications:
Speakers:
Megan Brownlow – Partner, PwC
Peta Credlin - Political Contributor & Co-Host Jones & Co, SKY NEWS
Bruce Meagher – Director, Corporate Affairs, Foxtel
Joan Warner – CEO, Commercial Radio Australia

Moderator:
Janine Perrett of Sky News
8.30am -10.30am
Wednesday 28 June, 2017
Hilton Hotel Sydney
Room 6, Level 2
488 George Street, Sydney
Click here to reserve your seat.
Megan Brownlow – Partner, PwC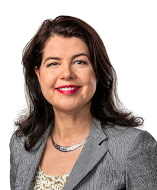 Megan is a media and entertainment industry specialist at PwC where she performs strategy, due diligence, forecasting, and market analysis work for clients.She has over 20 years' experience in media and marketing ranging from producing television and radio programs to designing cross-media strategies – both content and advertising – for online and traditional media properties.
Megan is the editor of PwC's annual market-leading publication: The Australian Entertainment & Media Outlook which provides forecasts and commentary on twelve media segments covering advertising and consumer spending. Megan is a board member of the Media Federation of Australia, an Advisory Committee member for the Bureau of Communications Research and the Research Strategy Panel for the Australia Council. She holds an Executive MBA from the AGSM; a Bachelor of Arts (Hons) from the ANU and is a graduate of the INSEAD leadership program.
Peta Credlin - Political Contributor & Co-Host Jones & Co, SKY NEWS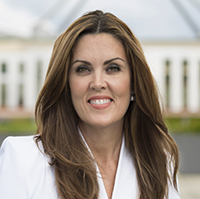 Peta Credlin is a political contributor for SKY NEWS and co-host of Jones & Co with Alan Jones on SKY NEWS LIVE. She is also a columnist for The Sunday Telegraph, Sunday Herald-Sun and other News Corp weekend mastheads. She is a strategist and policy professional with more than a decade of experience at the highest levels of Australian politics.
Peta Credlin was Chief of Staff to the Prime Minister, Hon Tony Abbott MP between 2013 and 2015. She earlier joined his office as Chief of Staff when he was elected Leader of the Opposition in 2009. A political and campaign veteran, Credlin's tenure makes her one of the longest serving chiefs of staff to a national leader in Australia and the longest serving woman to hold this appointment.
Peta was born and raised in Wycheproof in country Victoria before finishing her secondary education at Sacred Heart College in Geelong. She has a Bachelor of Laws from the University of Melbourne with a concentration in constitutional law, politics and history. Peta is admitted as a Barrister and Solicitor in Victoria and has a further post-graduate qualification in legal practice. In 2015, she received the Australian Women's Leadership Award for the ACT and in 2016 was named a joint winner of Harper's Bazaar magazine's 'Woman of the Year".
Bruce Meagher – Group Director Corporate Affairs, Foxtel
Bruce Meagher joined Foxtel in May 2012 as Group Director of Corporate Affairs. He is responsible for government relations and policy, corporate media management, stakeholder relations, and corporate social responsibility initiatives. He is one of Foxtel's representatives on the Board of ASTRA.
Bruce was a policy adviser to the Federal Communications Minister when the legislation setting up the subscription television industry was enacted. While at Freehills Bruce was a legal adviser to Austar and later he worked there as Corporate Affairs Director during and after Austar's float. He has also been a senior executive at Optus Vision and then Optus Communications. Most recently, Bruce was Director, Strategy and Communication at public broadcaster, SBS.
Bruce has been a director of Freeview Australia Limited, a committee member of the International Institute of Communications (Australia) and a member of the Federal Government's Digital Switchover Taskforce Industry Advisory Group.
He has degrees in Arts and Law from the University of Sydney.
Joan Warner – CEO, Commercial Radio Australia
Joan Warner is the Chief Executive Officer of Commercial Radio Australia (CRA) representing Australian commercial radio broadcasters. Ms Warner is also Vice President of WorldDAB and Chair of the Asia Pacific Committee. In her role as CEO of CRA Ms Warner oversees the whole of industry marketing & brand campaign, the co-regulatory Radio Codes of Practice, audience measurement survey contracts and industry copyright agreements. Ms Warner is responsible for negotiations across a range of regulatory and legislative issues with regulators and directly with Government Ministers. She is also responsible for the annual National Commercial Radio Conference, Siren Creative Awards and Australian Commercial Radio Awards.
Ms Warner coordinated and managed the planning, rollout and implementation of DAB+ digital radio in the five metropolitan capitals covering 64% of the Australian population and continues to manage strategy development for the DAB+ implementation into regional Australia.
As Vice President of World DAB Ms Warner works with regulators & broadcasters to advance and assist with the rollout of DAB+ technology to improve radio services to listeners across the Asia Pacific region.
Ms Warner has worked at senior executive levels in the private and government sectors and holds four degrees including a Master of Business Administration and a Master of Education.